This article is originally from Properties Magazine, written by Dan Holland, December 2022.
Waterford Bluffs, a new apartment community in Ohio City, offers luxury apartment living and connectivity to downtown.
Centered around the historic West Side Market atop bluffs along the Cuyahoga River, the Ohio City neighborhood has become one of Cleveland's trendiest urban destinations to live, shop and dine. Rising up at the west end of the Hope Memorial Bridge is the latest luxury living option to come to the neighborhood: Waterford Bluffs Apartments, located at 2020 Lorain Ave., with its first tenants taking occupancy in mid-October.
Chicago-based Stoneleigh Companies identified the 3.4-acre property, which sits on a 75-foot high bluff above Irishtown Bend, as the ideal location to construct a luxury living complex amid a pedestrian- and bike-friendly neighborhood. Construction began in December 2020. Vocon was brought on board in early 2020 as the design team, along with Marous Brothers Construction of Willoughby, which served as construction manager-at-risk. The vacant site was in dire need of a new construction project that would link together Ohio City, Tremont and downtown Cleveland, says Michael Christoff, Senior Associate at Vocon.
"The site was empty for a long time," he explains. "There was an important investment in the [Grove Court] condominium building [next door], but it's been a long time since this site has seen any investment. When you think about connectivity to downtown, this was an important vacant site to infill to connect all the activities in Ohio City over the Hope Memorial Bridge and into downtown."

Linda Healey of Vocon stated:

"[The owners] had a vision for the building to feel like a home for its residents…They were willing to spend a little more to complete the look: the woods, textures, wallcoverings and select and unique tile choices."
According to Rick Cavenaugh, President Stoneleigh Companies, it appears that reception from early residents has been positive.
"[Waterford Bluffs] has received excellent reviews and seen a tremendous early leasing success founded with the basic principles of quality design, excellent floor plans and unit finishes, best-in-class construction and superior property management," he says, noting that lease-up is expected continue through Spring 2023.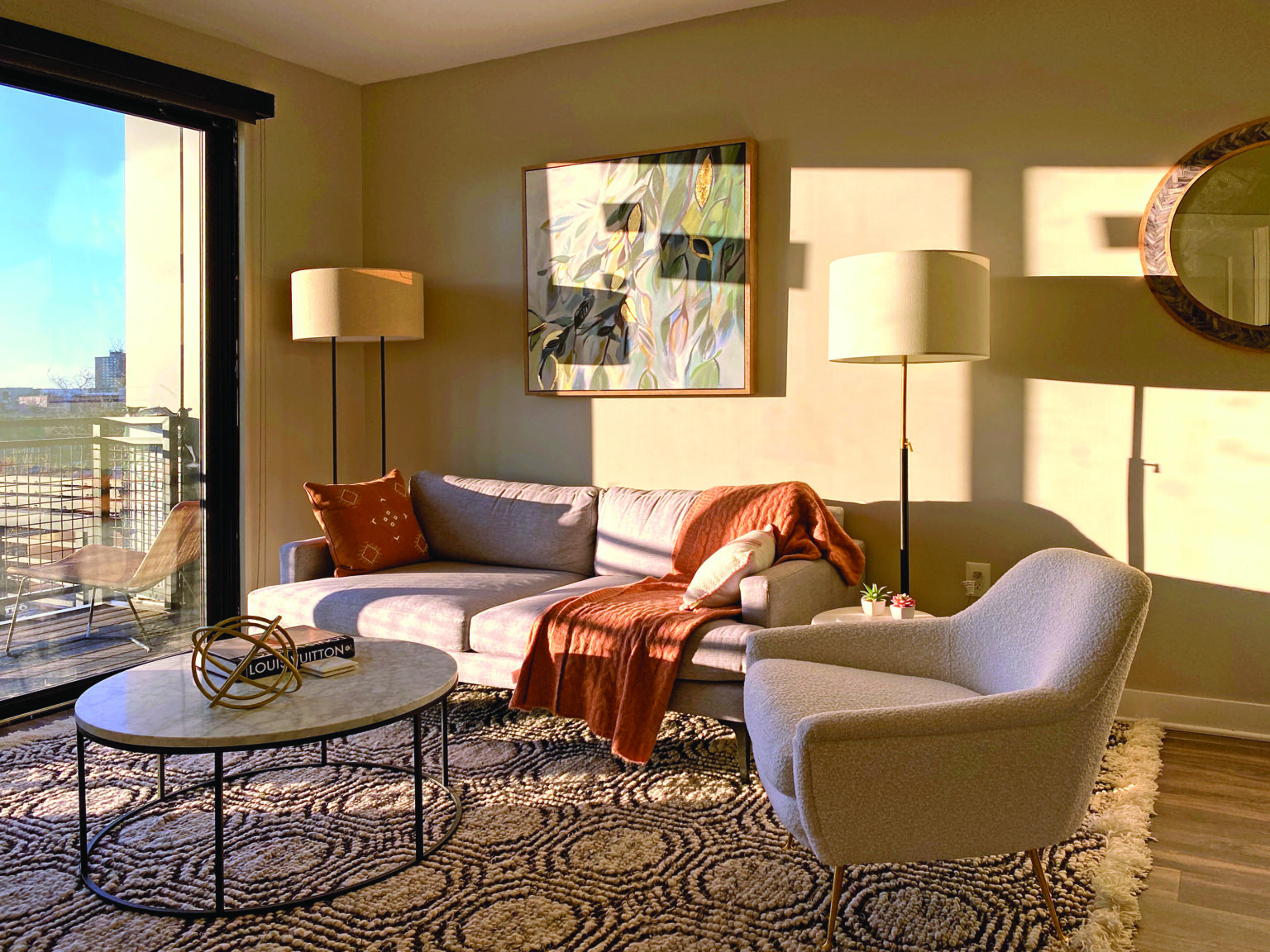 Work on the six-story, 284,000 square foot, $60 million complex, which offers 241 total units, is scheduled to reach full completion by year's end.