With more than half of our staff identifying as women, these leading ladies of Vocon bring a level of professionalism and experience to the table that takes each project above and beyond. We want to take a moment to showcase a few of our team members and ask them a few questions, so we all could get to know them a little better.
---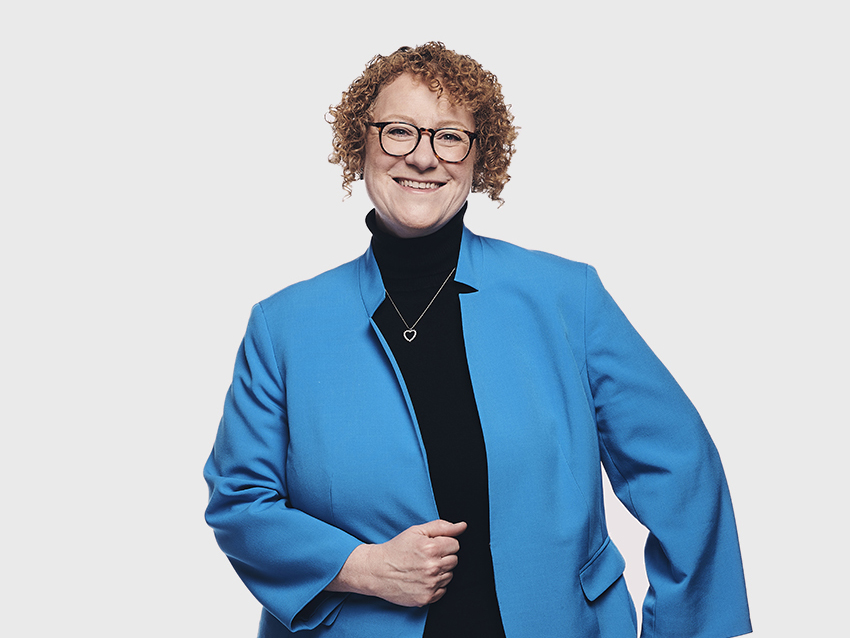 Laura Rees, Principal | COO
With over three decades of industry experience, Principal and Chief Operating Officer (COO) Laura Rees plays an integral role in the success of our Cleveland office. Her ability to anticipate the needs of our clients – as well as her responsive approach to communications – has nurtured a creative and efficient team of professionals, ready and able to design excellence for your project.  Her professional experience spans a variety of industries – education, industrial, healthcare, cultural, and retail – in both the public and private sectors. Laura's dedication and drive can be attributed to the success of many of Vocon's most pivotal projects, as she manages her studio and project teams with an eye toward service, flexibility, and successful project delivery.
Always up for a challenge, Laura spends her days working closely with team members to provide proactive and creative design solutions. She focuses on setting the framework for success and cultivating strong relationships with her team. As a wife and mother of two, Laura has found an artful balance between her work-life and home-life. When she isn't visiting family and friends, Laura enjoys focusing her creative energies on quilting, designing, and crafting of all kinds. She refers to these design projects as a form of soft architecture, allowing her a unique perspective into the tactile design process – one that involves colors and textures from a different view.
As a leading lady of Vocon, what's the best part of your job?
The best part of my job is that I am always learning and being challenged. I am always learning new and different things about our world through the eyes of our clients and the teams I work with. As teams, we are offered these fresh perspectives and can acquire new skillsets with every project. Each unique project experience gives us insights for use in our problem-solving. The challenge is taking advantage of the insights and applying them as we create solutions for the next project. The work we do requires that we find creative solutions to complex problems that take multiple forms. This combination of learning and the challenge of working with teams to find creative solutions is the best part of my job!
---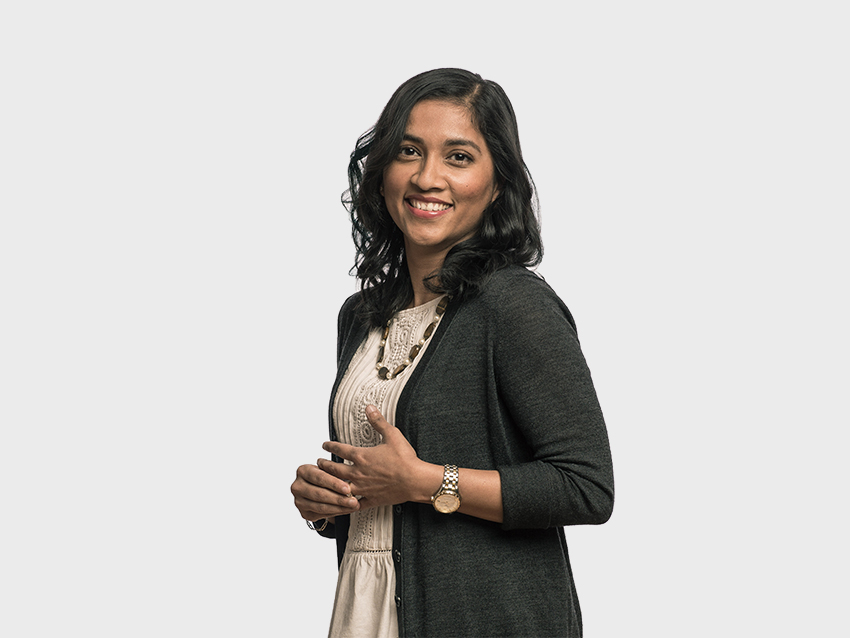 Khyati Shah, Senior Associate | Practice Leader
Khyati, Practice Leader, has 18 years of architectural and design experience across various industries including corporate, residential and hospitality. With extensive project management expertise, she leads a team of more than 25 people and oversees multiple projects from conceptualization to completion. She is passionate about performance and focuses on delivering an excellent client experience by working closely with all stakeholders. Khyati is a personable, trusted Practice Leader that cares about her projects deeply and this translates into repeat business from clients. Khyati graduated from SNDT University in Mumbai, India, with a Bachelor of Interior Design. Outside work, Khyati loves to travel to exotic places with her daughter and husband and enjoys learning about new cultures, customs and its food.
What's the best part of your job?
The best part of my job is the people I work with, especially, my talented and dedicated team. We work hard and play harder! Another aspect of my job that I love is the feeling of running my own small business within the firm; and, as with small businesses, I get to touch so many aspects of the project, including, business development and strategy, project management, design decisions and project completion! It keeps me on my toes!
---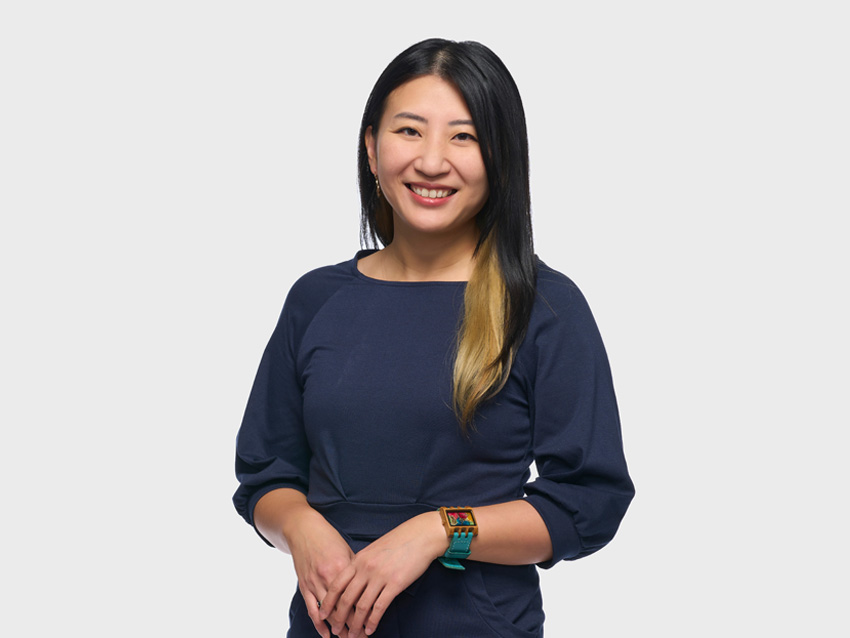 Shan Lin, Senior Project Designer
NCIDQ certified Senior Project Designer Shan Lin engages at every phase of the design process – from conception to completion – providing innovative solutions that enable organizations in all sectors to meet and exceed expectations. With two decades of professional experience, she leverages her insight into how spaces impact the human condition and design thoughtful solutions that reflect client goals. Being both a LEED and WELL Accredited Professional is a significant resource for our team as we explore how a project will integrate sustainable materials and finishes, as well as what the overall impact will be on its occupants.
What's the best part of your job?
I really enjoy the synergy of cross-disciplinary collaboration. It's incredibly exciting to be in a room full of incredible talent from varying areas of design. Everyone offers a unique perspective through their own lens resulting in a collaborative design solution that is often unexpected and highly creative. This truly inspires me every day and I look forward to working together and ideating on the next amazing design solution.
---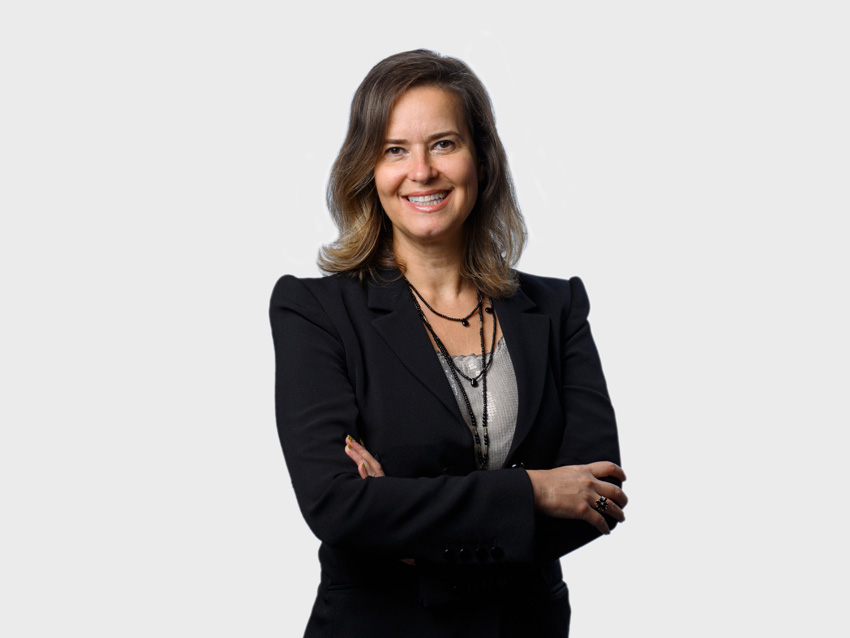 Jelena Bajkovic, Senior Project Manager
Senior Project Manager Jelena Bajkovic leverages her 25 years of industry experience in commercial architecture and interior design for our projects. Her insight lends itself to a variety of project typologies – corporate, retail, and hospitality – with projects spanning the United States, the United Arab Emirates, Europe, Asia, and Australia. Jelena serves as the technical expert as it relates to design and construction activities and works to resolve complex design challenges. She enjoys fostering a collaborative environment that encourages our team members to design with a forward-thinking view while aligning with your project budget and streamlining coordination with all project stakeholders.
As a leading lady of Vocon, what do you think is the most important change happening in the industry?  
The most important change and challenge our industry faces today is climate change and how to reduce the carbon footprint. Undoubtedly design will have to reflect that in the materials that we choose. Green design will need to include ways to reduce the carbon footprint and the use of the resources.
What advice do you have for women looking to grow within the design community?
The best advice I would have for women looking to grow within the design community is to find a good mentor. A good mentor will help you grow and provide valuable advice along the way. Ask lots of questions!
---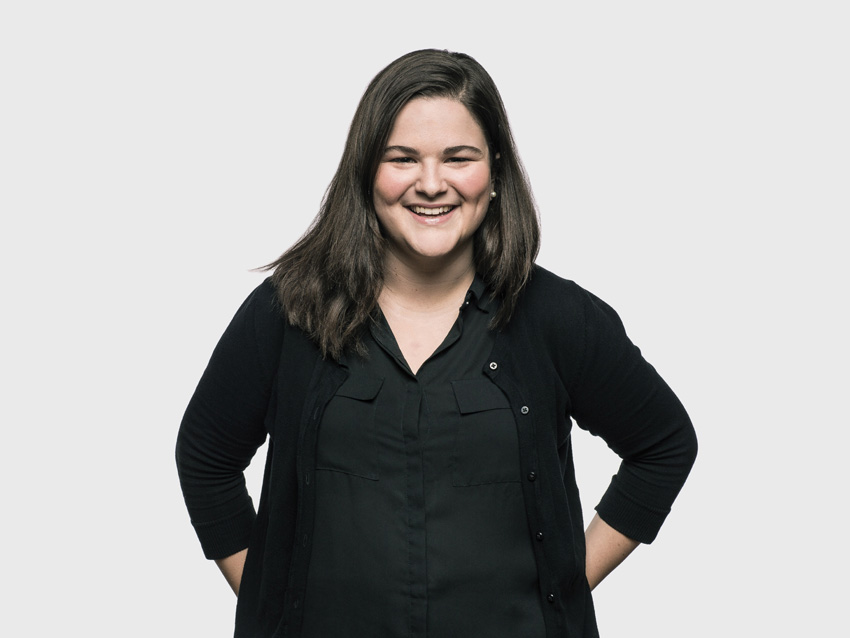 Abby Baker, Project Designer
Project Designer Abby Baker plays an integral role throughout the lifecycle of a project – from the development of design documents to on-site coordination during construction administration. Her eye for detail is an asset as our team works through the technical elements. She can often be found creating space plans or renderings, coordinating deliverables with consultants, and preparing finish selections for review. Her passion is rooted in a deep understanding of the built environment – elevating the connection between people and the spaces they interact with. Abby is actively pursuing her licensure in Architecture.
What advice do you have for women looking to grow within the design community?
There is room for everyone, so support those around you in their passions. Try to fight the competitive nature of the world we live in and instead lift others up. There is plenty of room for all of us to be successful and when we help those around us, we are able to create an environment where you feel free to share your expertise and learn from each other.
What made you choose the path of architecture or interior design?
I loved art and dreaming up stories and architecture is a manifestation of both of those passions. Through this field, we can impact the narrative of those who occupy the spaces we design. We can create an environment that has an impact on how you think and feel, one that can inspire imagination. There is nothing more exciting to me than creating a space that can impact others in a positive way.
---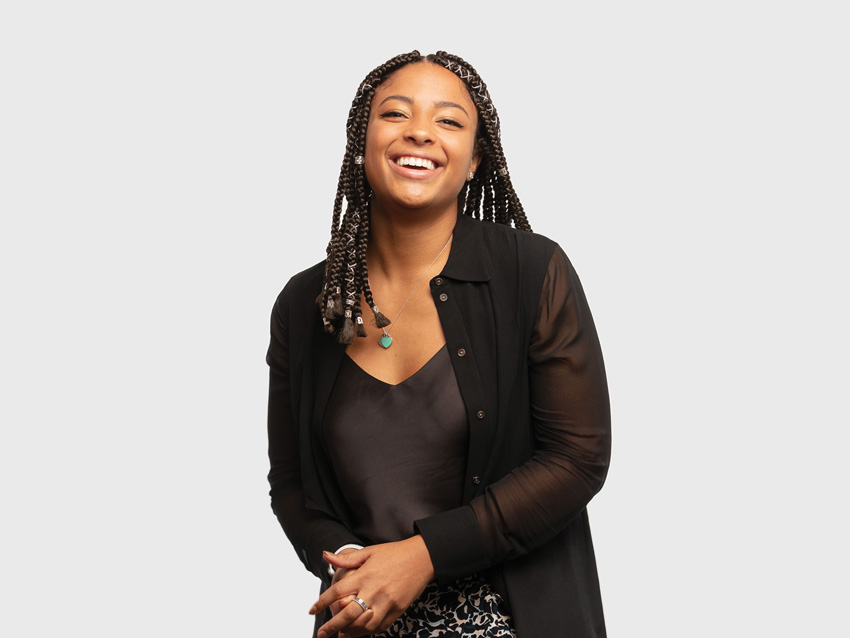 Katelyn Carlson, Designer
Designer Katelyn Carlson often remarks that the most exciting thing about starting a new project is the opportunity to listen to a client's vision for the space. She has extensive experience producing thoughtful design deliverables that respond to client goals and reflect their identities. Her design expertise is supported by a deep insight into building information modeling tools and technology, granting her a multi-faceted perspective of the built environment as we approach solutions that will meet client needs and exceed their expectations.
What made you choose the path of architecture or interior design?
When I was in middle school my parents started to think that they wanted to move us to a different town. Then house hunting started and they would take my sister and I to all the open houses they went to so that we could all get a feel for what could potentially be our new home. It was a blessing and a curse at the same time because I found myself always saying why is this room here or why was this designed this way. (Mainly because it just didn't make sense to me since I was so young) Then one day I finally asked my parents who designs houses because I want to design my own house so that I like the feel and flow. They started to explain to me what an architect is and what they do… as well as giggled at my ambition as a 7th grader telling them I'd design my own house someday. Ever since then I was hooked and determined! When I finally got to high school, I ended up being the only girl in my drafting / CAD classes. I didn't mind though because it just made me want to push through even more to get into the profession. Now I'm trying to work my way up to get to that architect title! I bought a house 2 years ago with my fiancé and we did some pretty big renovations that I mocked up myself. So I've gotten part of the way there to my big goal with a little personal experience and it was so much fun. I tell my fiancé all the time our next house will be even better because it will have been designed by me specifically for us!
---